$475

1 Day
Group discounts available
 

Times

9:00am - 4:30pm

 

Reference 

Hosted manual included or
Purchase printed book  
 

Certificate

Attendance or 

Completion
upon assessment
 

Classroom 

Upon request

 
Live Online


Hands-on, Live Instructor 




Dedicated VILT Platform

 

On Site

Get a Quote
 
Excel Dashboards
Every business can benefit from using a dashboard.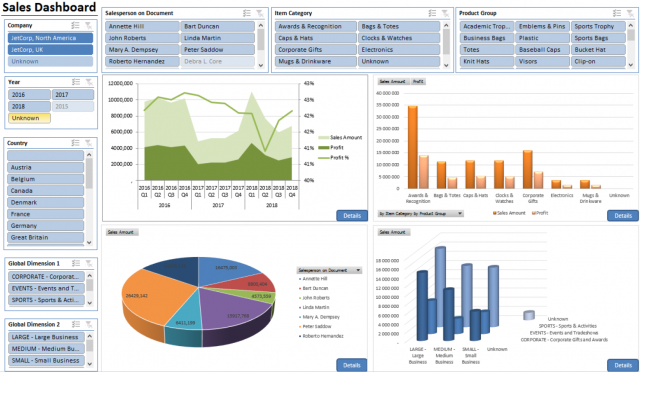  4.7  (1045 reviews)         
                    $475        
 Brochure      
Excel dashboards aggregate and transform large volumes of data into succinct visual content which is easily understood. 
With an interactive dashboard, users can filter data, interact with charts to see changes over time and even display different components for on-the-fly. That means you can get as much or as little detail on specific metrics as you want.
 Course Details
In the Excel Dashboard training course you will learn how to leverage Excel functionality to build and manage sophisticated interactive Excel dashboard to improve your reporting. 
  Provide a visual overview of key metrics extracted from the data
  Gather data from multiple sources into a single interface
  Provide transparency by drilling down into the data
  Build interactivity to filter data, update charts and see changes over time
Audience:
Current users of Excel who wish to design visual dashboards and summary reports in Excel.
Prerequisites:
Intermediate level skills. You do not need to be an Excel guru however you must have a sound knowledge of formulas, cell references, filtering and sorting data and creating simple charts.